"Perhaps you may not have seen me but please don't be disappointed, I have seen you." With this message on the board, Sher Khan welcomes its visitors in the Bandhavgarh National Park (BNP). Sprawling across 1536 km sq. area (including Panpatha Sanctuary and Bandhavgarh Tiger Reserve) in the Umaria District of Madhya Pradesh, this park is a paradise for wildlife enthusiasts as well as nature lovers. Known to house about 22 species of mammals, 250 species of birds, and 300 species of flora, the main attraction of the park still remains the Royal Bengal Tigers. But what if your luck steers you to miss the most desired sight of the wild here? Well, you can still get the opportunity to see glimpse of the White Tiger, Asiatic Jackal, Grey Mongoose or the Wild Boar. You can also stumble across some rare species of flora in the diverse ecosystem of the park. So don't get disheartened, the wildlife tour in Bandhavgarh National Park can still fetch you some memories to remember. Listed below are a few of the attractions that could interest you during your visit to the Bandhavgarh National Park apart from the Royal Bengal Tigers.
1. Shesh Shaiya: Historical Sculptures Amidst the Jungle Are Truly Eye-Catching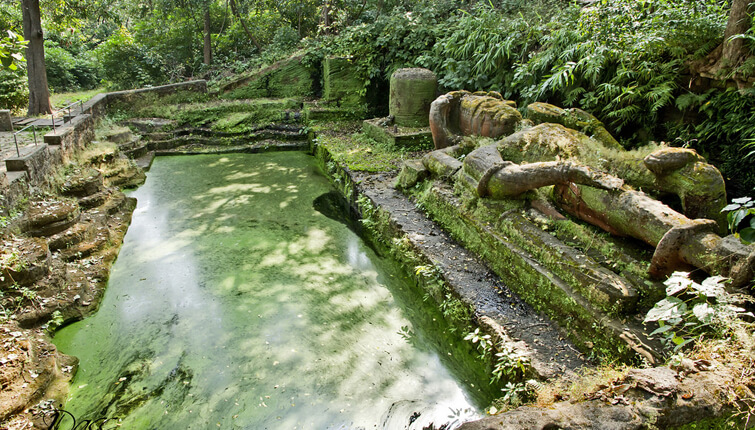 In Bandhavgarh Park, a 65 ft tall statue of Lord Vishnu dating back to 10th century AD can be sighted in the reclining position. This is the point from where Charanganga, a perennial tributary originates. Although it serves as the drinking spot for the animals but during the monsoon season it receives a lot of devotees who throng here to worship the Lord. Shesh Shaiya is the only spot in the national park where walking is allowed.
2. Diversity of Birds: A Plethora of Birds Will Not Let You Miss the Tigers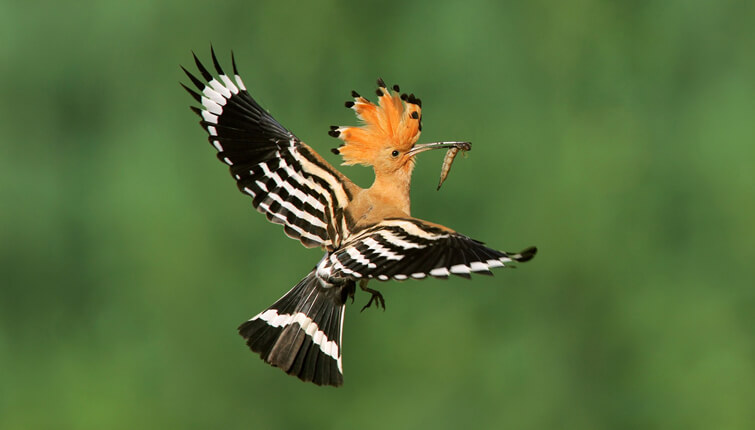 It's not just the tiger tours that people are interested in. This National Park has a large diversity of birds which soothes the eyes of the bird watchers. The visitors can spot more than 250 species of birds including migratory as well as avifauna. Few of these astonishing flying creatures are Great Egret, Mottled Wood Owl, Grey Lag Geese (Rare), and White Browed Fantail Flycatcher.
3. Flora in BNP: The Riot of Colours Can Certainly Take Your Mind Off the Tigers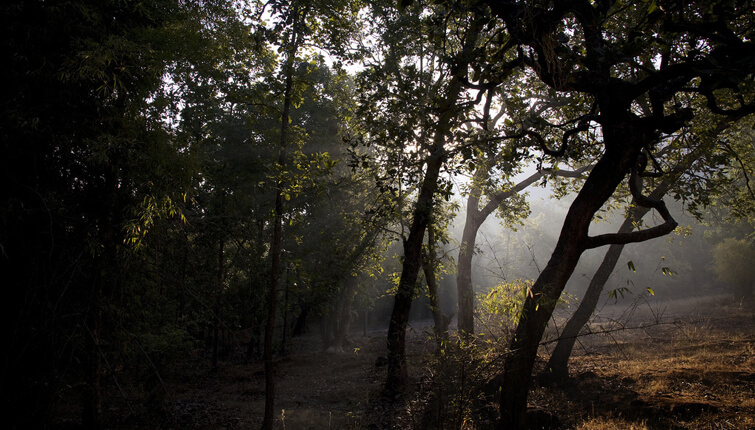 Bandhavgarh National Park boasts its rich vegetation which lures the nature lovers and gives them a prominent reason to explore this place. The eye-arresting landscape of the BNP covers about 32 hills, large plateaus, and lush green meadows. Where high grasslands are the specialty, the park is also covered densely with Bamboo shoots and sal trees. The other species of flora that can be found here include Ber, Babul, Khair, Madhuca, Saj, and Tendu.
4. Fauna in BNP: Abundance of Interesting Encounters Will Keep You Engaged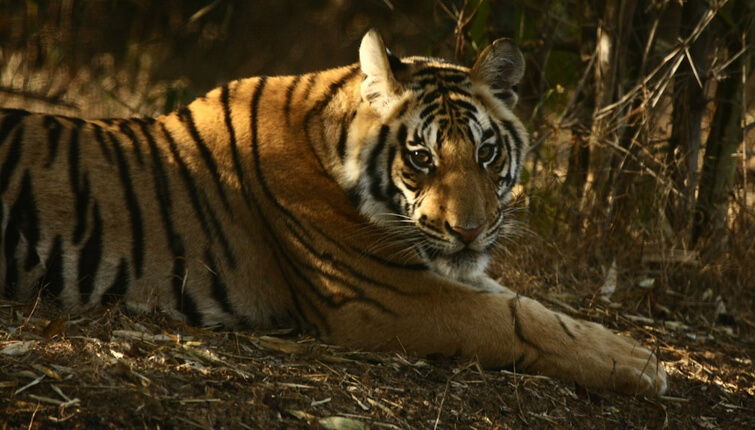 The wildcats remain the main attractions of this park; be it the Royal Bengal Tigers, White Tigers or Leopards. But during your jungle safari, if you don't get to encounter any of these then don't be disheartened because there is more to this park than these. Home to about 22 different species of mammals, Bandhavgarh will never let you return empty-handed. Apart from these wildcats, you can fill up your camera's SD card by clicking pictures of Bengal Fox, Spotted Deer, Wild Bear, Palm Squirrels, and Sloth Bear.
5. Forest Rest House Stay Can Give You that Much-Needed Thrill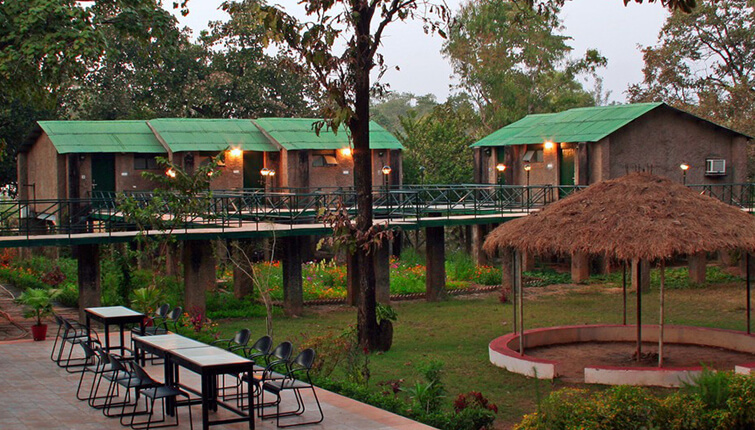 If you want to get the most out of your trip to Bandhavgarh National Park then living in the wild is a must do. To get the best of this experience, book your stay in the government guest houses inside its vicinity. There are 2 accommodations namely, White Tiger Lodge (the nearest accommodation to the Tala region) and Forest Rest House Tala. Both these places to stay inside Bandhavgarh National Park provide utmost comfort and thrill to be living with the wild to the tourists.
6. Badi Gufa: Exploring the Age-Old Site Has its Own Charm Amidst the Wilderness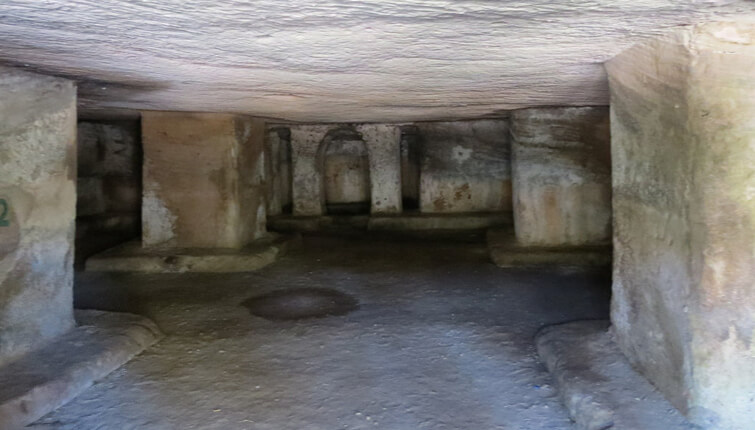 If you really want to witness the impeccable architecture of the ancient period in Bandhavgarh National Park, then Badi Gufa is the best place for that. Sitting comfortably at the foot of Bandhavgarh Fort, it is the biggest man-made cave that exists in today's time. It is also believed that this cave is around 2000 years ancient which still mesmerizes the tourists.
7. Three Cave Point: Only a Glimpse Can Lure You to Explore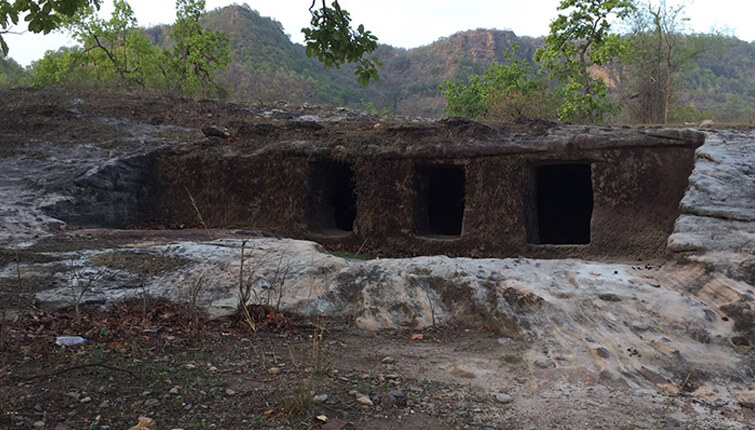 Another showcase of magnificent architecture in the vicinity of the park is the Three Cave Point. Visitors can get the sight of this cave from the Ganesh Hillock Road. This ancient cave that are a plethora of carvings that help deciphering the architectural technique of the era it was built in now provides shelter to the wildlife of the park.
8. Stay in Cottages: An Experience that Will Keep You Connected to the Wild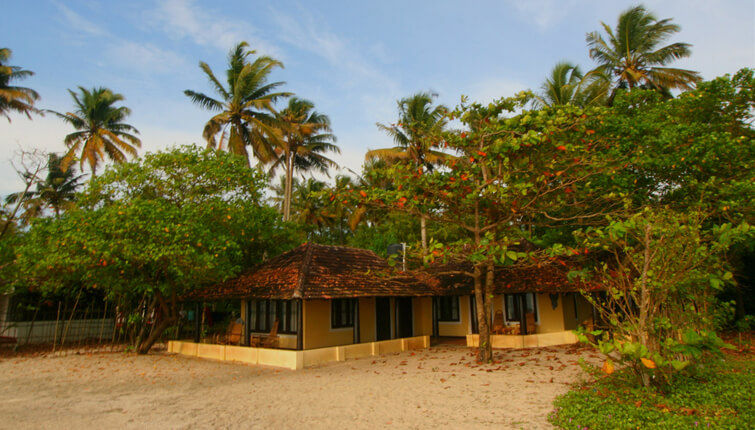 If you are in a hunt for more authentic touch in your stay then you can choose to stay close to the national park in a number of resorts like Tigergarh. These privately owned places ensure to offer that best experience you are in search of without compromising with the comfort. The interior here will be a bit rustic which adds onto its charm.
Places to visit around Bandhavgarh National Park
9. Jwalamukhi Temple: An Opportunity to See the Connection between Wild and Faith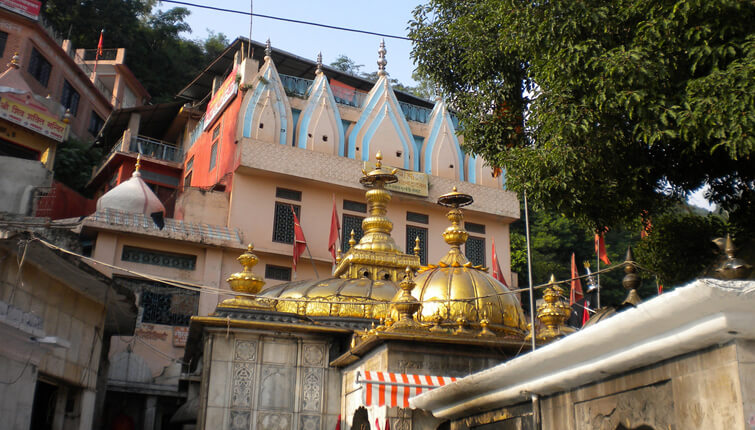 Jwalamukhi Temple is situated on the bank of Charanganga, 11 km from Bandhavgarh National Park, dedicated to goddess Jwalamukhi. It is believed that this temple was built in the 10th century and that anybody who asks for a wish with his true heart gets what he desires. It is one of the places that should be visited during the sightseeing tour around the National Park.
10. Chenchpur Waterfall: Beauty is Never too Far to be Witnessed in Bandhavgarh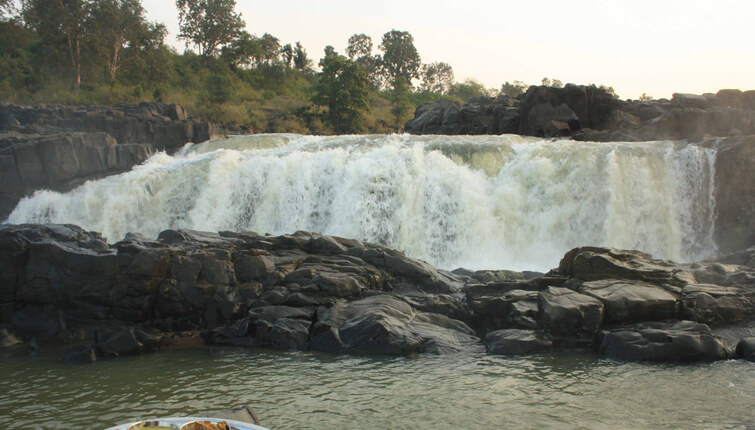 Chenchpur Waterfall is about 60 km from Bandhavgarh, and is probably one of the best kept secrets of nature. The wall is nestled amidst a dense forest and is like a shining gem on an emerald crown. It makes a good place to enjoy the scenic beauty of nature and its serenity. It is also the best places for family travellers as reaching here is easy and the hiking level is also quite doable.
On a whole, Bandhavgarh National Park is not just about sighting a tiger since there is a lot more to explore in here. It is one of those places in India where both nature lovers, as well as the wildlife enthusiasts, can quench their thirst. So broaden your horizon and catch another fascinating facet of Bandhavgarh National Park beyond the Royal Bengal Tigers. If you are wondering as to how should you plan a trip to BNP then worry not, we are there for you. We have experts who will lead you towards a wonderful stay and holiday in the park.