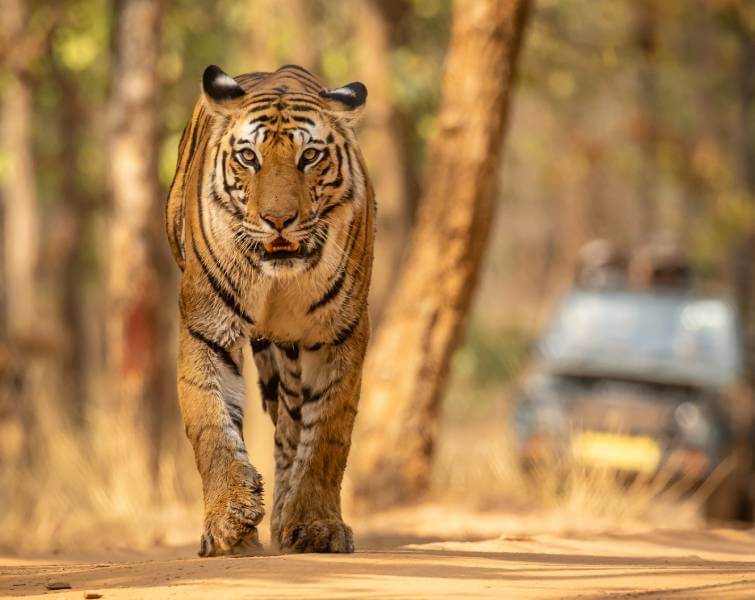 Bandhavgarh National Park is located in Umaria District, Madhya Pradesh, covering an area of 1,161 square kilometres. It is one of the most popular national parks and tiger reserves in our country for being home to a large population of Bengal tigers. A safari tour in the core and buffer zones of Bandhavgarh National Park, mainly for tiger sightings, attracts numerous wildlife enthusiasts from all around the world. The national park is named after a prominent hillock where a fort is situated, Bandhavgarh Fort, which is related to mythology and is considered a masterpiece of Treta Yuga. Bandhavgarh National Park also attracts history lovers as the place is where several ancient sculptures were found in 1938. Moreover, recent exploration has also been done where 46 new sculptures including Buddhist Caves, inscriptions and many more things are discovered.
However, if your purpose for visiting Bandhavgarh National Park and Tiger Reserve is only for spotting big cats and other animals, you should know some important things before planning the trip. Here are 10 Top Things for Bandhavgarh National Park Jungle Safari.
Best Time to Visit Bandhavgarh National Park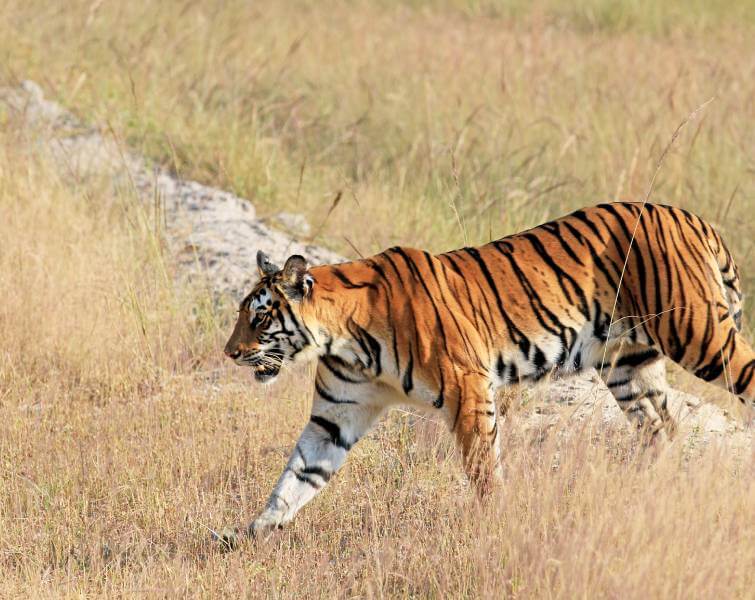 Bandhavgarh National Park and Tiger Reserve remains closed from the first day of July to mid-October. Weather-wise, the best time to visit the place is between February and June, if you want to watch the forest with its refreshed look and want to have a Bandhavgarh jungle safari tour in pleasant weather.
However, if the purpose of visiting Bandhavgarh Tiger Reserve is only to spot the big cats, then April and May are the best months to go. This time, the vegetation gets thinner in the forests and the tigers are often found around the water bodies.
Safari Types in Bandhavgarh National Park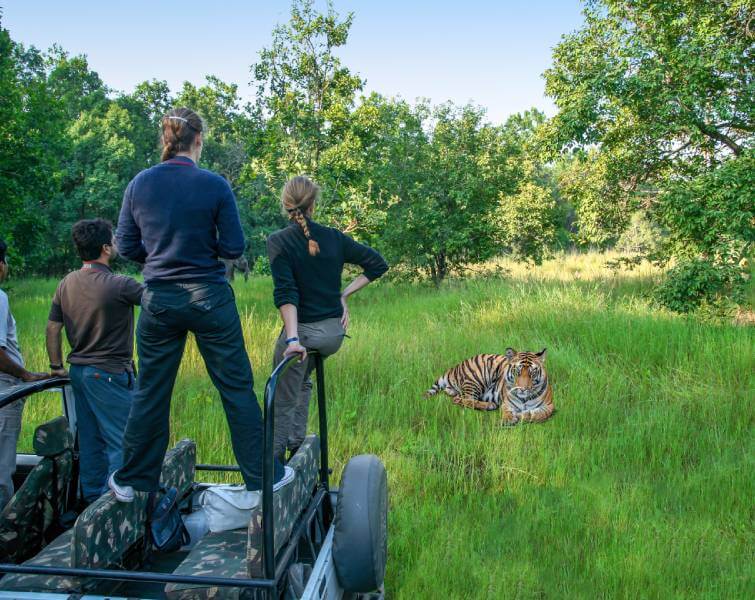 According to wildlife experts, getting the details of the safari types beforehand is one of the important travel tips you should know before visiting any national park. This will not only help you to decide which type of booking you need to do but also help to plan your budget.
Speaking of this particular national park in Madhya Pradesh, there are two types of Bandhavgarh National Park safari available and they are jeep safari and elephant safari. Visitors have to choose one of the safari tours at least 90-120 days before online.
Safari Timings in Bandhavgarh National Park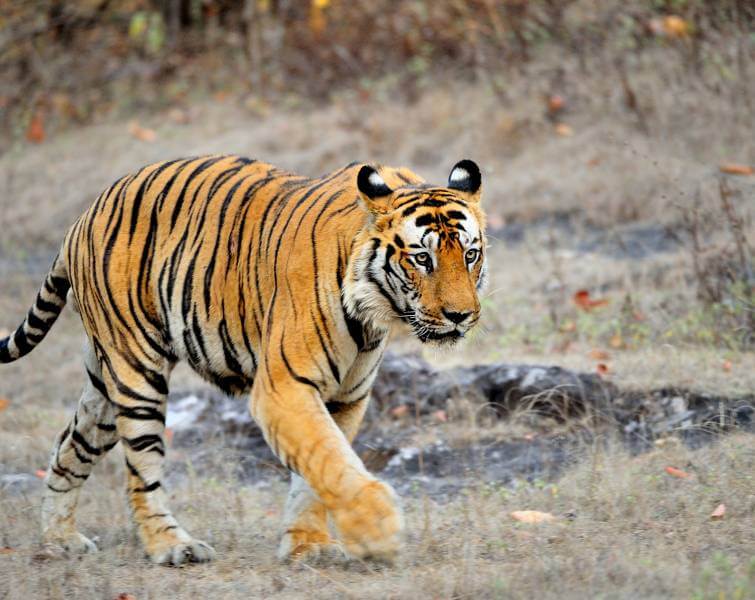 Planning a trip to Bandhavgarh National Park also includes researching the place in detail. The trip is not about only spotting tigers and other animals in the forests, it also comprises visiting nearby places. For that, you have to know the safari timings prior, so that you can plan for other places according to your schedule.
Schedule of Bandhavgarh National Park jungle safari:
October 15th to February 15th – 7 AM to 10:30 AM (Morning), 2 PM to 5:30 PM (Evening)
February 16th to March 31st – 6 AM to 9:30 AM (Morning), 3 PM to 6:30 PM (Evening)
April 1st to June 30th – 6 AM to 9:30 AM (Morning), 3:30 PM to 7 PM (Evening)
Zones in Bandhavgarh National Park and Tiger Reserve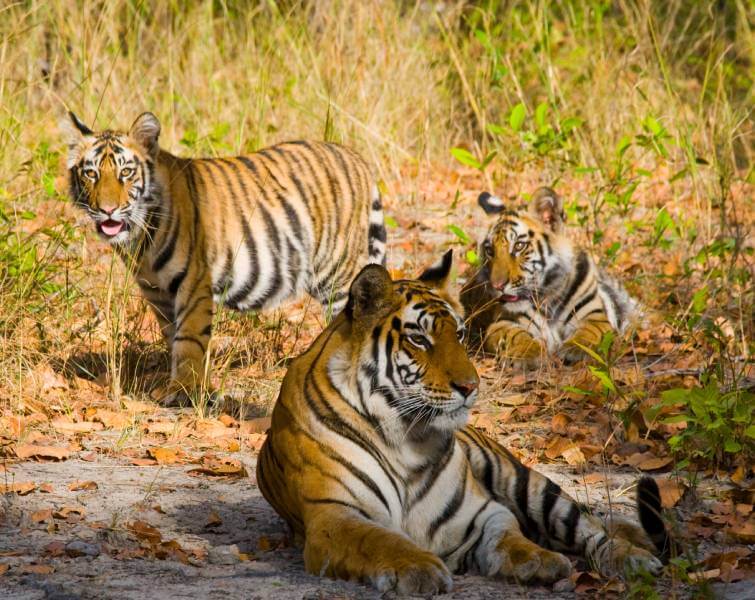 There are two types of zones in any national park in our country, core and buffer. Core zones are the central and most important areas of a national park which share their borders with buffer zones. Tourism activities are allowed in a very small part of the core zones but no human habitations are allowed inside. Whereas, buffer zones surround the core zones in a national park and they can be used for human habitations and other activities.
Bandhavgarh National Park has three core zones of 716 square kilometres and 820 square kilometres of three buffer zones.
Core Zone: 716 Square Kilometres
Tala (Gate No. 1)
Magadhi (Gate No. 2)
Khitauli (Gate No. 3)
Buffer Zone: 820 square kilometres
Dhamokhar
Johila (Kalwa)
Panpatha (Pachpedi)
Tala zone among the three core zones is referred to as the best zone for tiger safari in Bandhavgarh.
Advance Tickets Booking for Bandhavgarh Safari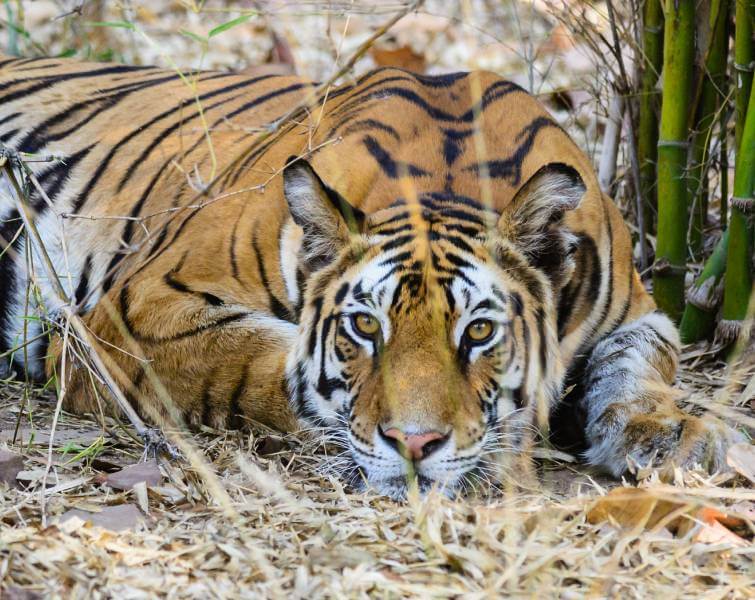 Bandhavgarh National Park is one of the most popular national parks in Madhya Pradesh, as well as in India. It attracts flocks of wildlife enthusiasts, nature lovers and adventurous souls to explore throughout the year. Moreover, a limited number of jeeps and elephants are allowed per zone to manage the crowds.
So, it is always recommended to book your ticket online in advance, at least 90 to 120 days before.
How to book Bandhavgarh Jungle safari online?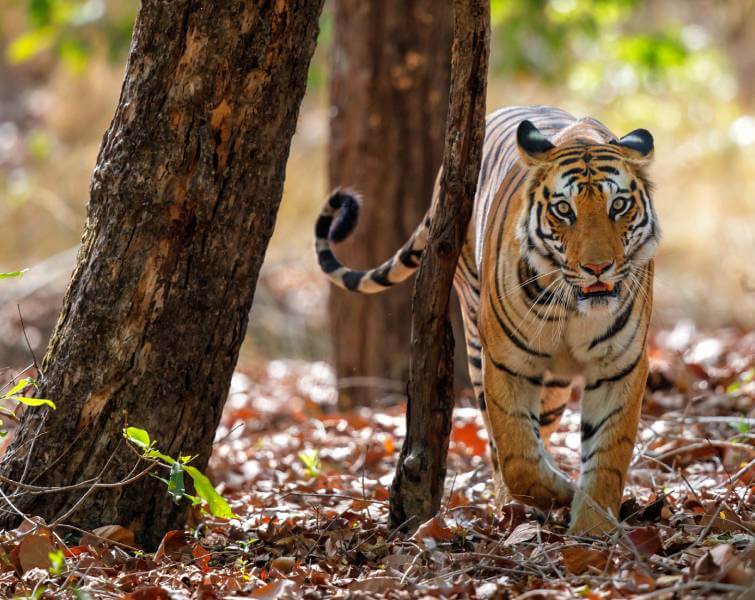 It's an easy process. You have to register yourself on the website, providing some important details about yourself. However, you have to carry the same identity card you used to book the safari tickets online while visiting the national park.
Advance Hotel Booking in Bandhavgarh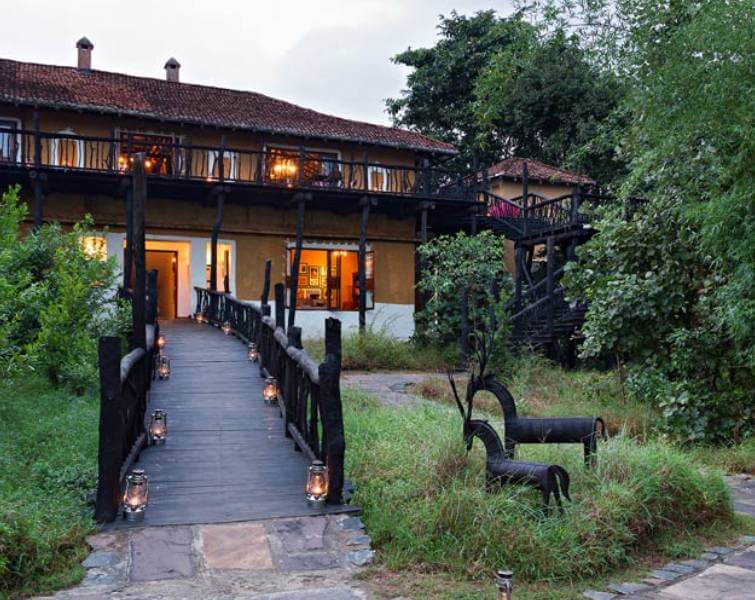 Following ticket booking for a safari in Bandhavgarh, you have to book your stay in advance also. Starting from five-star hotels, resorts, cottages and family-friendly hotels to budget-friendly options, there is no lack of options for staying in the national park. There are several luxury stay options available, such as Samode Safari Lodge, Tree House Hideaway, Aranyak Resort, Kings Lodge and many more. Moreover, you can also stay inside Tala Zone, the most popular core zone of Bandhavgarh National Park.
Dress Code for Bandhavgarh Safari
There are certain dress codes you have to remember while going for a Bandhavgarh safari tour. First of all, do not wear any bright colours, as they disturb the wildlife. We always have to remember that the forests are their home and we, the visitors, are the outsiders. So, we have to abide by the rules of the national park.
It is recommended to wear light shades or colours like beige, brown, green or neutral and earth-coloured clothes. Moreover, try to wear light clothes as the days feel warm in the forests.
Always Listen to Your Guide
Whether you choose a jeep safari or an elephant, a guide will always be with you and your team. They are considered experts in this field and have all the necessary information about the forests. So, always listen to them and do not perform anything that creates chaos inside.
You Should Not Blame The Authority If You Do Not Spot A Tiger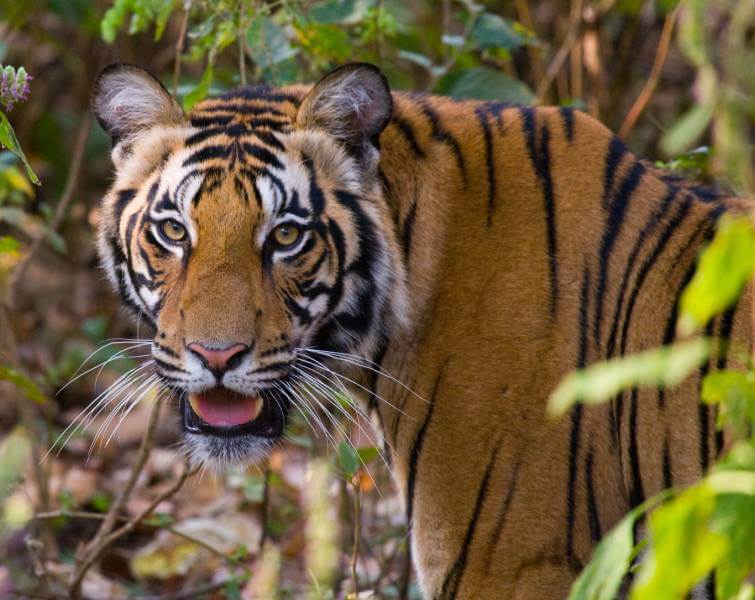 There is no guarantee that you see a tiger in the forests. Sometimes, it gets difficult to spot a big cat due to the thickness of the vegetation and other reasons. Moreover, several other animals live in the national park and you might spot any one of them. All the animals are beautiful and you cannot blame anyone if you do not spot any particular one of them.
Do Not Litter The Forests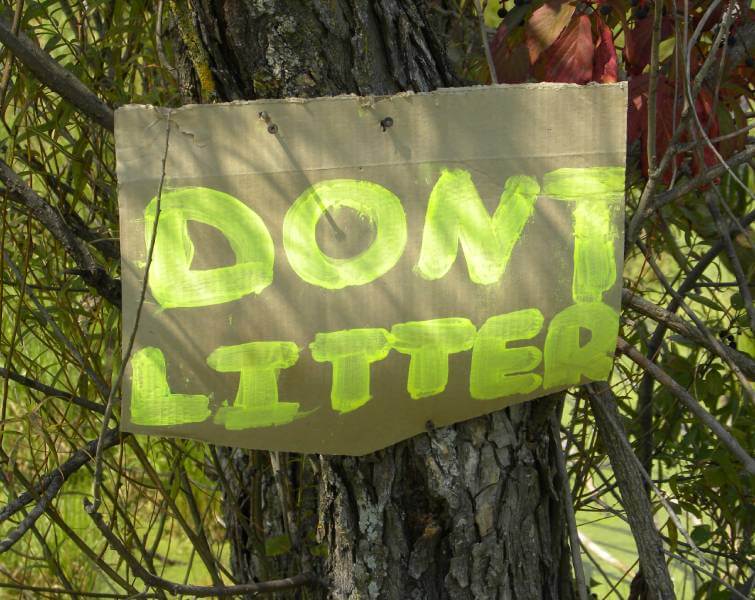 A national park and wildlife reserve is a place where animals and birds live without any restrictions. The forests or the greens are their homes and we cannot pollute their spaces. So, do not litter the forests. Do not throw any plastic wrappers or anything that hamper the ecology of the place. Please make sure, Bandhavgarh National Park stays pollution free and a haven for the animals.
We hope these above-mentioned wildlife safari tips will help you to plan a trip to Bandhavgarh National Park without any hassle. However, if you need to know any more details about booking accommodation or safari tickets or other things, you can contact us any time any day. For more information, the national park is prepping up to open for the forthcoming season very soon.
Comment here if you want to add any tips to the list.